Disability and Special Needs Planning Informational
Thursday, February 15, 2018 7:00 pm - 8:00 pm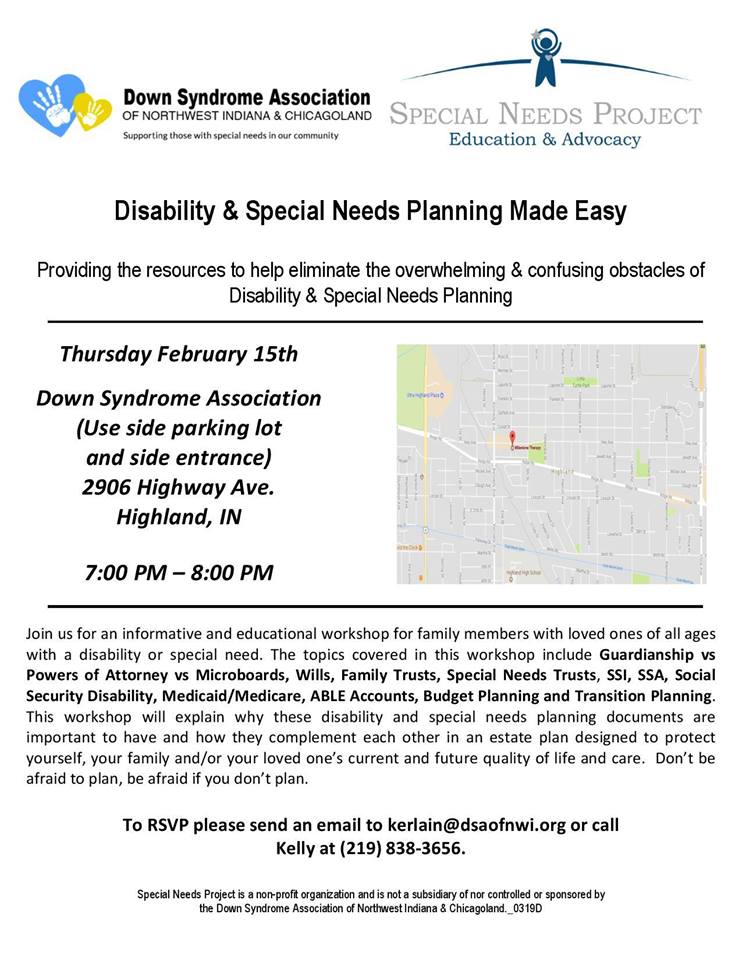 Description:

Join us for an informative and educational workshop for family members with loved ones of all ages with a disability or special need. The topics covered in this workshop include Guardianship vs
Powers of Attorney vs Microboards, Wills, Family Trusts, Special Needs Trusts, SSI, SSA, Social Security Disability, Medicaid/Medicare, ABLE Accounts, Budget Planning and Transition Planning.

This workshop will explain why these disability and special needs planning documents are important to have and how they complement each other in an estate plan designed to protect
yourself, your family and/or your loved one's current and future quality of life and care. Don't be afraid to plan.