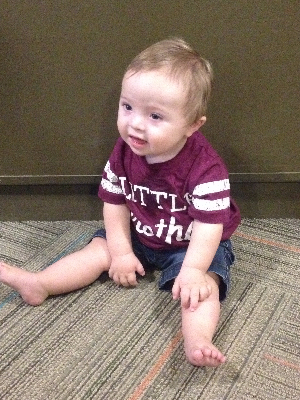 Seth is a fun-loving always happy bouncing one year old! Seth has a way of stealing hearts! Everyone that meets Seth falls head over heels in love with him! Seth loves his big brother, Caleb and the rest of his family! Seth has been stubborn learning new things but has recently began sitting, rolling, and standing! Seth's family enjoys watching him conquer new things daily! We can't wait to see what boundaries Seth breaks in the future!
---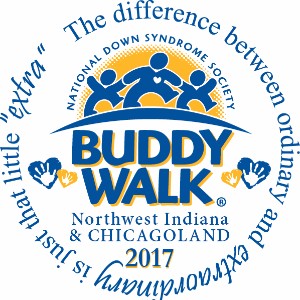 Thanks for visiting our donation page!  Please consider supporting Team Seth's Super Sole and the Down Syndrome Association of Northwest Indiana & South Chicago as we take on the 2017 Buddy Walk this September 24th!
The Down Syndrome Association of Northwest Indiana is a not‐for‐profit 501(c) (3) corporation; our Federal Tax Exempt ID No. is 0003712818 and Federal Taxpayer ID No. is 31‐1235836.
If you need additional information, please call the DSA Office at (219) 838-3656 or e-mail us at buddywalk@dsaofnwi.org.
Donation Form
By filling out the form below, you are making a donation to this team. If you wish to become a participant in the walk, please visit our registration page to sign up!
---