Rivers Buddies
We have raised $220.00 of our goal.
River is now 2-1/2 years old and this will be his 3rd buddy walk he has attended. River is very energetic and funny and has more love in one strand of his hair than any other person will ever have. River can and will brighten up anyone's day no matter what has happen that day. As his father and mother of River we both are very proud of our son and how loving and caring of a person he is and will continue to become. Rivers favorite character is Oscar The Grouch.
Please consider donating to our team for the 2018 Buddy Walk. No amount is too small. River thanks you!
---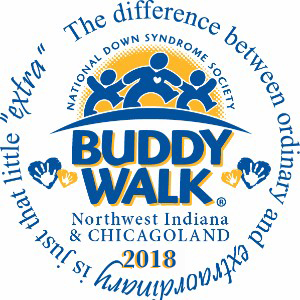 Thanks for visiting our donation page!  Please consider supporting Team Rivers Buddies and the Down Syndrome Association of Northwest Indiana & Chicagoland as we take on the Buddy Walk this October!
The Down Syndrome Association of Northwest IN is a 501(c)(3) organization with the Federal tax ID of 31-1235836; you may request a W-9 from our office at 219-838-3656
If you need additional information, please call the DSA Office at (219) 838-3656 or e-mail us at buddywalk@dsaofnwi.org.
To become a Buddy Walk participant and walk with Team Rivers Buddies, please use this link to register: www.dsabuddywalk.org
Donation Form
By filling out the form below, you are making a donation to this team. If you wish to become a participant in the walk, please visit our registration page to sign up!