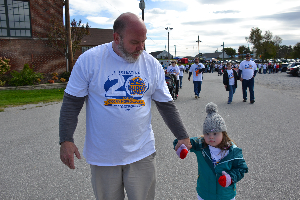 We have raised $0.00 of our goal.
Alina is now six years old and about to finish Kindergarten. This year will be Alina's fourth year participating in the Down Syndrome Association's Buddy Walk. Alina puts a lot of effort into trying to walk an extended length and she tries her best to complete the 1.5 mile trek. Sometimes she tires quickly and must finish the walk in her stroller but, there is no doubt that she is very excited and amazed at the end when she receives her medal!
The Buddy Walk is designed to celebrate Down Syndrome Awareness and to promote acceptance and inclusion of people with Down syndrome. It is also an opportunity for us to raise money for our local Down Syndrome Association so that they can continue to offer programs and services.
We thank you for your support of Alina and the Down Syndrome Association of NWI.
---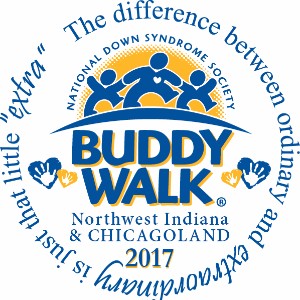 Thanks for visiting our donation page!  Please consider supporting Alina's Allies and the Down Syndrome Association of Northwest Indiana & South Chicago as we take on the Buddy Walk this September!
The Down Syndrome Association of Northwest Indiana is a not-for-profit 501(c)(3) corporation; our Federal Tax Exempt ID No. is 0003712818.
If you need additional information, please call the DSA Office at (219) 838-3656 or e-mail us at buddywalk@dsaofnwi.org.
Donation Form
By filling out the form below, you are making a donation to this team. If you wish to become a participant in the walk, please visit our registration page to sign up!
---