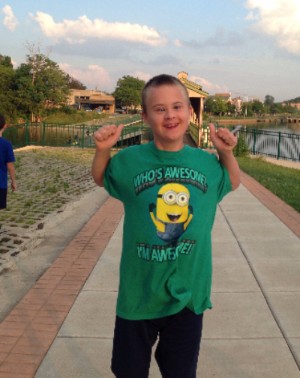 We have raised $0.00 of our goal.
Alan is so special to so many people. He is loving, sweet, and polite. He always has a hug or high five in store if you need one. He has a great sense of humor and loves to laugh and make others laugh. Alan enjoys taking pictures and making hilarious, sometimes embarrassing videos, on his iPad. He is a great swimmer and loves the beach. The sand does not bother him, trust me. Music therapy and horseback riding are favorites of Alan's. We all are so grateful to have this beautiful boy in our lives.
---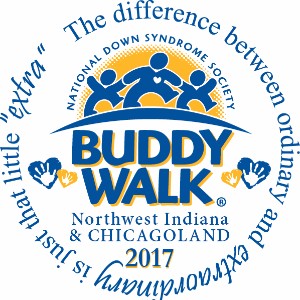 Thanks for visiting our donation page!  Please consider supporting Alan's Awesome Allies and the Down Syndrome Association of Northwest Indiana & South Chicago as we take on the 2017 Buddy Walk this September!
The Down Syndrome Association of Northwest Indiana is a not-for-profit 501(c)(3) corporation; our Federal Tax Exempt ID No. is 0003712818.
If you need additional information, please call the DSA Office at (219) 838-3656 or e-mail us at buddywalk@dsaofnwi.org.
Donation Form
By filling out the form below, you are making a donation to this team. If you wish to become a participant in the walk, please visit our registration page to sign up!
---